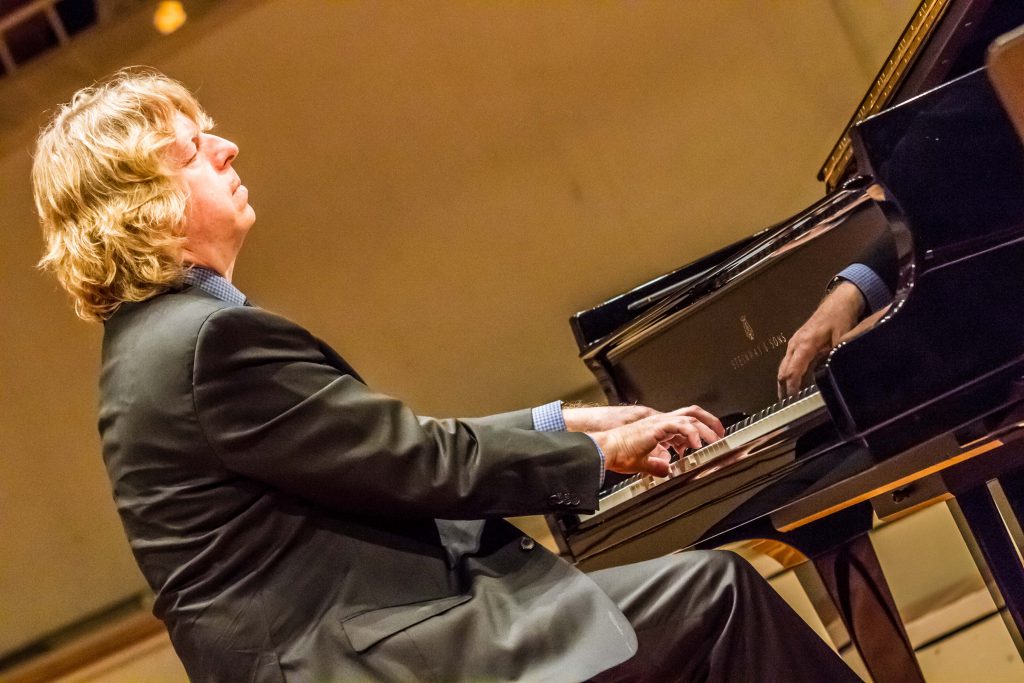 Innovation in Sound…
For a piano player, he's had quite a ride. During the last ten years alone, Ben Dowling has performed at some of the most prestigious venues in the world—from the Montreau Jazz Festival in Switzerland, to the Blue Note nightclub scene in Tokyo, to New York's Lincoln Center, to the Berlin Philharmonie, to the Greek Theater and Hollywood Bowl in LA.
A "musician's musician," he was deeply involved in the development of modern sound synthesis. During his tenure with Korg in the late 80's and early 90's, he co-developed the history-making M1, Wavestation and Oasys synths. As a producer and music director for Grammy and Academy Award winning artists, a synthesist for Joe Zawinul and Michael Jackson, as film score composer for the CINE Golden Eagle winning United Nations documentary A Place To Stand or as a co-writer on The Whispers new Gospel hit, Thou Art With Me or Siedah Garrett's A Father's Love, Dowling continues to astound with his recent collaborations with Kenny Loggins, jazz-fusion project World Rising (Will Kennedy, Bob Sheppard), his co-writing of Spiral the Musical – as well has his improvisation duet project with Berlin Philharmonic principal cellist, Georg Faust.
Music is a spiritual practice for me, a metaphysical training to be in the moment in the most profound way. I try and bring that awareness and spaciousness to all that I do, whether it is improvising, composing or finding the inner artist and bringing that out in recording.

BEN DOWLING, 2015
While it might be expected that a keyboardist could play in as many technology-laden fields of music, what is unexpected is the 'old school' virtuosity of Dowling's pianistic approach.
With a unique touch and suspensive pedal technique reminiscent of Chopin and Jarrett, his solo piano music has been embraced by everyone from Kenny Loggins to Best Song Academy Award Nominee Bird York.
But it is as a complete musician that Dowling truly shines. With furious technical chops combined with multiple tradition-informed sensibilities, Dowling can rock out in a straight-ahead fashion ala Hancock and Evans, swim in contemporary classical waters, to playing nu-gospel with the Agape International Choir – all with complete commitment and authenticity.
Collaborating with other artists seems to be thematic in Dowling's life, demonstrated with his multi-media exploration with painter and visual artist Mark Wagner in Visionsound's The Path of Peace or his work co-writing the new musical "Spiral." Currently on sabbatical with Earth, Wind & Fire's Al McKay, he scored the film Spiritual Liberation featuring American mystic Michael Bernard Beckwith – music directed for artist's including Chaka Khan, Olivia Newton-John, Seidah Garrett (Michael Jackson) and others.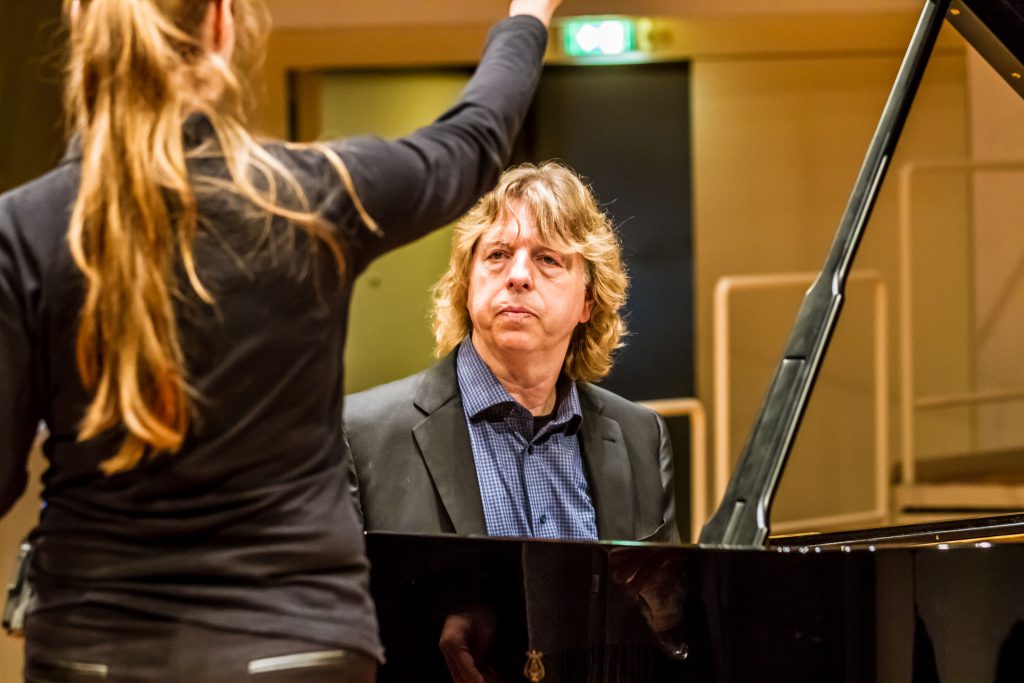 Discography
Tom Coster: "Did Ja Miss Me" – 1989 (programmer)
Freddy Hubbard: "Times Are Changin'" – 1989 (programmer)
Anderson Bruford Wakeman Howe: "Anderson Bruford Wakeman Howe" – 1989 (composer)
Tom Coster: "From Me To You" – 1990 (programmer)
Starr Parodi: "Change" – 1991 (programmer)
David Patt: "Intimate Notions" – 1991 (programmer)
Greg Walker: "Love You So Good" – 1991 (producer)
Michael Jackson: "Dangerous" – 1991 (programmer)
Yellowjackets: "Greenhouse" – 1991 (programmer)
Michael Jackson: "HIStory" – 1995 (keyboardist/programmer)
Kathleen Gibson: "Jungle Bungalow" – 1997 (producer)
Equator: "Equator" – 1998 (producer)
JD Martin: "One Heart" – 2000 (producer)
Suzanne Teng: "Mystic Journey" – 2001 (keyboardist)
Jami Lula: "Something's Calling Me" – 2001 (producer)
Benjamin Dowling "Ahimsa" – 2001 (artist/producer)
David Newman: "Soul Freedom" – 2001 (producer)
Al McKay: "Live at Mt. Fuji Jazz Festival" – 2003 (keyboardist)
Al McKay: "Live In Europe" – 2004 (keyboardist)
Korg Oasys: "Love Embraces All" – 2005 (artist/producer)
Andre Delano: "Full Circle" – 2005 (keyboardist/producer)
Ester Nicholson: "Child Above the Sun" – 2006 (producer)
Ben Dowling/Mark Wagner "The Path of Peace DualDisc" – 2007 (artist/producer)
Charles Holt: "I Am" – 2007 (producer)
Ben Dowling: "World Rising" – 2009 (artist/producer)
Alan "K" Roth: "Fields Beyond the Known" – 2014 (synthesist)
Korg Grandstage: Product Demo Sequences – 2014 (composer/pianist)
Georg Faust/Ben Dowling: "Dreams & Fantasies" – 2015 (artist)
The Whispers: "For Thou Art With Me" – 2015 (composer)
Georg Faust & Ben Dowling: "Human" – 2016 (artist/producer)
Siedah Garrett: "A Father's Love" – 2017 (composer)
Kenny Loggins: "Nightsongs" – 2019 (pianist/composer)
Film/Documentary/Multimedia Music
United Nations 50th Anniversary – "A Place To Stand" – 1995 (score – winner of Golden Eagle)
Interactive Earth – 1997 (score)
Interdependence – 1998 (score)
Power Shift – 2003 (score)
Spiritual Liberation – 2009 (score)
Iyanla Vanzant – Forgiveness Project (2014)
Jazz Metaphysics Podcast (2019)
Spiral The Musical (2015-current)
Experience
President: Visionsound Inc
Pianist/Keyboardist: Al McKay Allstars
Music Director/Pianist: Agape International Spiritual Center
Music Director: Multiple Artists
Music Faculty: UCLA Extension
Synthesis Algorithm Design Engineer: Korg Research & Development
Synthesis Voicing Engineer: Korg Research & Development
Composer/Demo Sequence Artist: Korg Inc Japan
Synthesis Voicing Engineer: Yamaha Clavinova Division
Synthesis Voicing Engineer: Aureal Semiconductor
Professional Pianist/Keyboardist/Improviser